Nissan Of Streetsboro
NISSAN SERVICE CENTER SERVING CLEVELAND, OHIO
Open Today! Service: 7:30am-6pm
---
Hours
Monday - Friday: 7:30 AM - 6:00 PM
Saturday: 7:30 AM - 3:00 PM

---
Service Amenities
Free Wifi
Enjoy FREE WIFI while you wait for your vehicle to be serviced.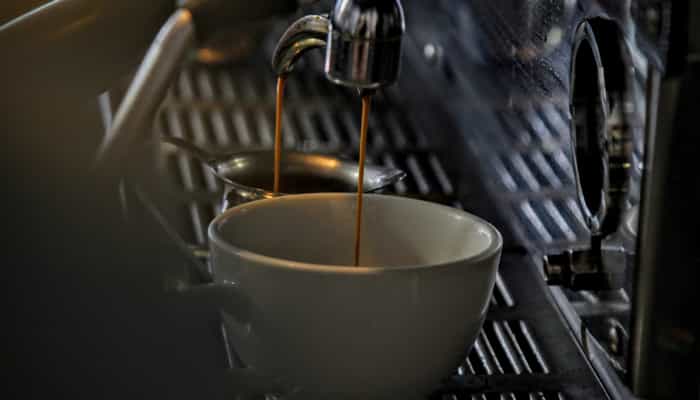 Self Serve Coffee
We have a fully stocked coffee bar including other refreshments for you to enjoy during your visit.
Cable TV
To help pass time we offer cable TV in our waiting lounge.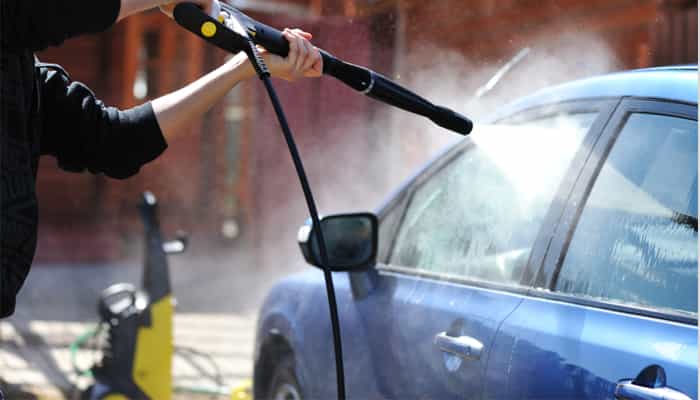 Free Car Wash
Receive a FREE car wash after your vehicle is serviced or bring it in anytime for a rinse.
Loaner Vehicles
We offer loaner vehicles in case you need immediate transportation or to pick your serviced vehicle up at a later date.
Towing
In case of a roadside breakdown, we will tow your vehicle and give you a ride to our dealership.

Welcome to our Service Department
Welcome to the Nissan service department of Streetsboro, Ohio, where we take pride in our history of serving drivers throughout Streetsboro and the surrounding areas. At our service center on Classic Drive, we can both help you find the perfect vehicle and assist you in preserving the performance, safety, reliability, and long-term value of your vehicle purchase. You'll find that we're dedicated to providing our customers with unparalleled service, customer support, and exceptional workmanship.
Our professional team of Nissan technicians has the expertise, skills, tools, and equipment to handle all kinds of maintenance and repairs. We also carry an entire inventory of authentic vehicle parts in our Nissan of Streetsboro Parts Center. From the moment you enter our service bay, our goal is to assist you, maintain and repair your vehicle correctly and efficiently, and answer any questions you may have. Whether you need to get routine servicing or solve a particular issue, we've got you covered.
Why Service Your Vehicle Here?
At Nissan of Streetsboro, we're committed to providing our customers with a positive, stress-free experience. That's why you can enjoy free Wi-Fi, cable TV, and a self-serve coffee and refreshment bar in our waiting lounge while we work on your vehicle. We also provide loaner cars if you require immediate transportation or have to pick up your vehicle later. In the case of a roadside breakdown, our towing service can collect your vehicle and give you a ride to our dealership. We even offer free car washes for whenever you visit.
What We Offer
Whether it's oil changes, air filter or wiper blade replacements, or a complete transmission overhaul, you can trust our team to do the job. Our factory-trained service technicians are capable of completing a variety of upkeep and repair tasks, including:
Air filter changes
Tire rotations and balancing
Wheel alignments
Engine diagnostics and tune-ups
Full vehicle diagnostics
Transmission flush and repairs
Fluid replacements
Brake and brake pad replacements
Windshield wiper replacements
Light bulb replacements
Air conditioning checks
Belt replacements
Service Specials and Coupons
Nissan of Streetsboro has a wide selection of service coupons and specials to help you save on maintenance and repairs. Explore discounts on anything from basic oil changes and tire rotations to installing brand-name Nissan parts for your vehicle. Investing in upkeep now can support the health and longevity of your car and prevent more extensive, more costly issues down the road. That's why we want to make it easier for you to get the maintenance your vehicle needs right away. Contact our service team to learn about our current offers and schedule your service appointment today.
Benefits of Regular Vehicle Maintenance
Servicing your car regularly keeps it in good working condition and protects it from excessive wear and tear. Caring for your vehicle through frequent oil changes, tire rotations, and other servicing can save you time, effort, and money in the long run. Our service team wants to assist you in maintaining your car, so it runs for a long time.
Stay Out of Car Trouble
Car trouble can be a pain and always seems to arise at an inconvenient time. However, by servicing your car consistently, you can prevent many issues from happening to your vehicle. When you visit the Nissan Service Center of Streetsboro, our team will check out your car to ensure it's in tip-top shape before returning it to you. Call our towing service to get a ride to our center in case of a breakdown. You can rest easy knowing that we're here to help you stay out of trouble and get back to enjoying your day.
Ensure a Long Life for Your Car
Taking proper care of your car is critical in ensuring it can continue performing well and meeting your needs well into the future. Maintaining your vehicle regularly means that you can use your vehicle for many years and reap a high return on your investment. For example, frequent oil changes can extend the life of your engine. While dirt builds up in your engine over time and causes corrosion, oil and filter changes help to remove sludge and keep your engine in peak condition. They can also improve gas mileage, saving you money in yet another way.
Save on Maintenance and Repairs
Investing in regular maintenance and repairs can save you money in the short term by solving issues before they get bigger or stopping significant damage to your vehicle. In addition, choosing to partner with a local Nissan service dealer like us means that we can get to know you, get to know your car, and assist you with any auto-related matters. When you choose the Nissan Service Center of Streetsboro, you can count on us to help you in any way that we can.
Give Your Car a Higher Resale Value
Just like renovating a home, maintaining your car on a routine basis enables you to add value to your vehicle and sell it at a reasonable price. If you plan to sell your vehicle or trade it in to make a new or used car purchase, documenting regular maintenance and repairs can help you prove its value to potential buyers. Keeping these service records can also help you keep track of your car's condition for your purposes. Routine maintenance can prevent damage to your vehicle and ensure an attractive product to consumers or car dealerships.
Along with offering a broad range of high-quality vehicles, our Nissan service team strives to provide the best maintenance and repair support possible to our customers throughout the Streetsboro area. We're here to help you find your new dream car, SUV, van, truck, or electric vehicle, and maintain it regularly to keep it in excellent shape. Call us, make an appointment online, or visit our service bay today to schedule your next appointment and let our reliable service professionals do the rest.