FAQ: Nissan of Streetsboro
Buying a new or used Nissan car shouldn't be stressful. At Nissan of Streetsboro, near Akron, OH, we aim to keep your experience focused on your needs, which is why we're available to answer all of your questions. We've compiled a list of commonly asked questions below. However, please contact us at 330-474-6376 if you have any further inquiries. Our Nissan dealers work hard to deliver the information you need to make a car-buying decision.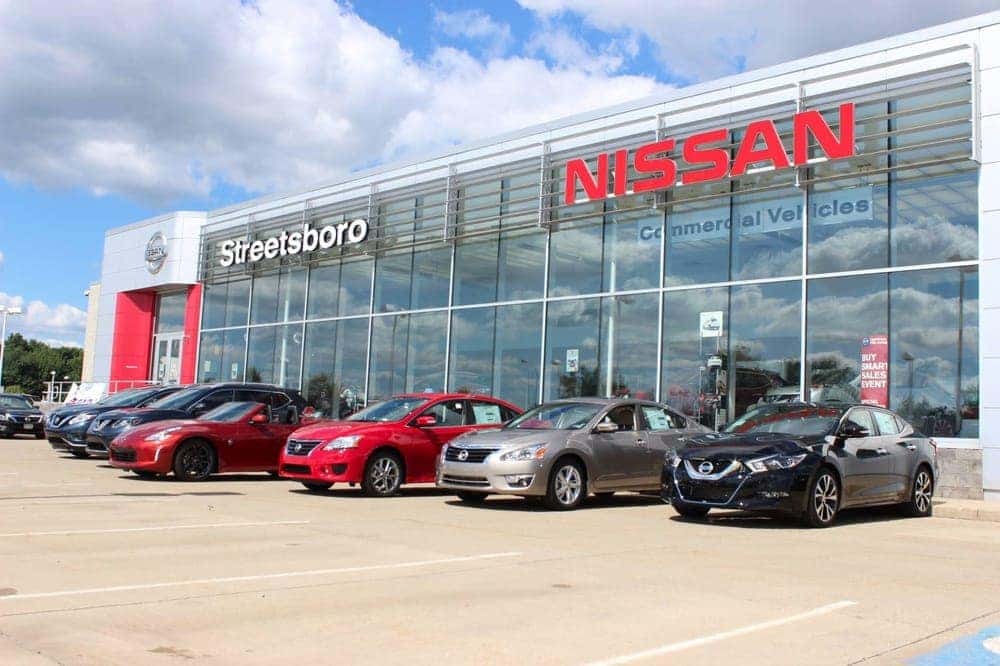 Cars
Q: Can I schedule a test drive on Saturday?
A: Yes, we're open from 9:00 a.m. until 6:00 p.m. on Saturdays for test drives. Call us to schedule an appointment for a test drive today.
Q: Do you certify your preowned models?
A: Yes, we offer a variety of certified pre-owned Nissan models. We also provide lower-priced used models for sale.
Q: Do you offer specials on new Nissan models?
A: At Nissan of Streetsboro we update our monthly specials for new Nissan cars frequently. We offer deals only available at our Nissan dealership.
Finance
Q: Can I buy a car without a down payment?
A: Yes, our Nissan dealer near Akron offers programs that help drivers purchase a new or used vehicle with zero down payment. Plus, we provide solutions for those who need to get a "Clean Slate."
Q: How do I know what my monthly payment will be?
A: You can use our online payment calculator to figure out the monthly cost of your used or new Nissan vehicle in Ohio. You can also consult our Nissan finance center experts.
Service & Parts
Q: Can I buy specific Nissan parts online?
A: Yes, we offer a convenient online form for ordering Nissan parts in Ohio. You can also check the box for installation, and we'll schedule a Nissan service appointment for you.
Q: Does your Nissan dealer use genuine parts?
A: Yes, our Nissan service department uses genuine Nissan parts which helps your vehicle retain its value at trade-in.
Q: Are there any Nissan service specials offered?
A: Yes, we update our Nissan service page with the newest deals on Nissan service and parts. Visit our Nissan parts and service specials page for more details.
General
Q: Are you open on Sunday?
A: No, our Nissan dealership is closed on Sunday. However, we open at 9:00 a.m. Monday through Saturday. Plus, we're here until 8:00 p.m. on Monday and Thursday.