7 Day Guarantee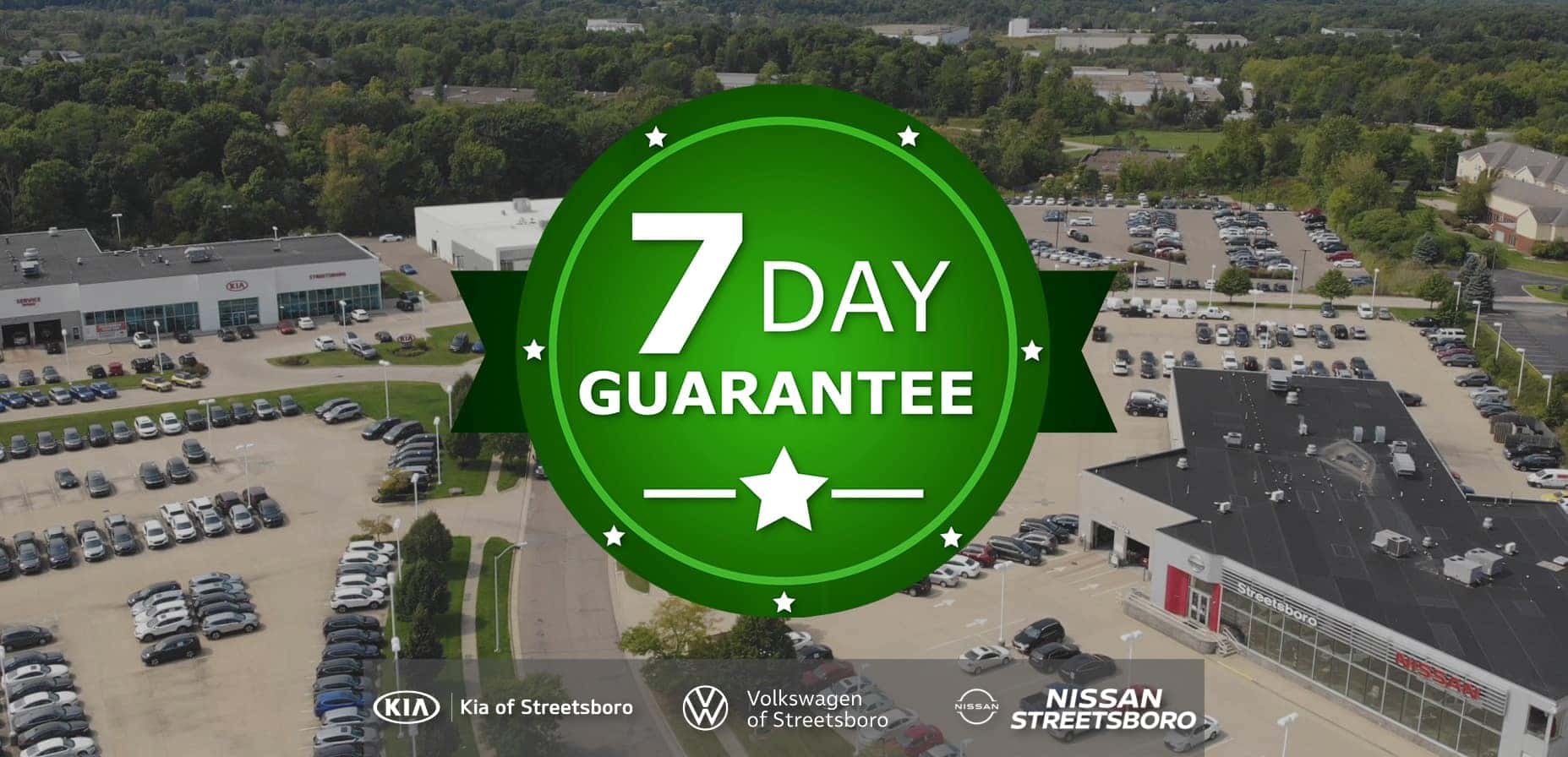 What is a 7-Day Return or Exchange Policy?
Find Your Next Vehicle and Do it Your Way!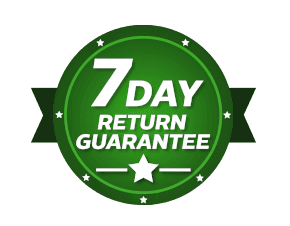 At Kia, Volkswagen, and Nissan of Streetsboro we are so confident in our product that we offer you a 7-day money-back guarantee!
Buying a car has always been stressful…until now!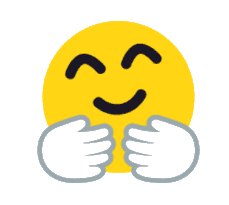 If you decide your purchase is not for you, or want to exchange for something else, simply bring the vehicle back to the dealership where you have purchased and we will refund the price you paid for the vehicle.
Have a trade? Do not worry we have that covered too.
Kia, Volkswagen and Nissan of Streetsboro boast over 1000 vehicles in stock!
Odds are, we have your next vehicle.

.
UNDERSTANDING THE 7-DAY RETURN OR EXCHANGE POLICY
To return your car and receive a refund:
You must return the car no later than 5 pm EST on the 7th calendar day after receipt of your car.
We will not accept a return if the car:

Has been modified
Was in an accident
Was damaged in any way
Altered in any way from the condition it was in at the delivery
Had a lien or other encumbrance placed on it (except for our Retail Installment Sales Agreement)
Has been driven more than 400 miles
*The 7-Day Money-Back Guarantee does not apply to:
Pre-owned vehicles with a sale price greater than $50,000;
Vehicles purchased by out-of-state customers; and
Exotic vehicles, including but not limited to:

Aston Martin
Bentley
Ferrari
McLaren
Lamborghini
Rolls Royce
Nissan GT-R (new or used)
If you have delivered a Trade-ln Vehicle to us, the Trade-ln Vehicle will be returned to you if we have not already sold it. If we have already sold the Trade-ln Vehicle, we will refund the agreed-upon Trade-ln Allowance. Regardless of whether we return the Trade-ln Vehicle or have already sold it, you shall be responsible for paying to us the balance owed on the Trade-ln Vehicle if we have paid the balance owed to the lienholder. We may keep any portion of the amount you have paid to us as a Deposit/Down Payment and any Trade-in Allowance we owe to you to offset against the amount you owe us. If the actual amount you owe to us is greater than the amount of the Deposit/Down Payment, you agree to pay the difference to us. If the actual amount you owe is less than the amount of the Deposit/ Down Payment, we will pay the difference to you.